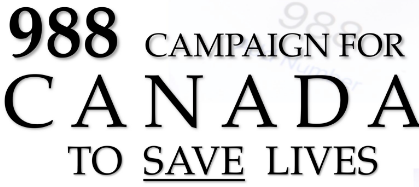 Kathleen Finlay calls for a national response from Ottawa to address the pandemic's mounting toll in mental health distress and suicide risk. Latest in The Hill Times.
After our repeated pleas to MPs and Senators for more than a year to get behind the campaign to bring 988 to Canada, the House of Commons finally voted to support the idea. It's disappointing that there was no recognition of the victim- and family-led campaign that introduced this life-saving innovation to Canada. To be successful, 988 needs to stay a victim-family initiative. Kathleen Finlay's interview on CTV News, and her recent call on Ottawa to ban harmful telecom disconnections during the pandemic.
Watch Kathleen Finlay's interview on Wild/Outdoor TV. Support for 988 is coming from every quarter in Canada. It's time to make it a reality.
Watch what CTV National News chief anchor Lisa LaFlamme says about 988, the three- digit national suicide prevention lifeline, and the woman behind the campaign to bring it to Canada. Then read more about it inside. It really does beg the question: With an innovation like this that has been shown to be a game- changer in saving lives, why are our federal politicians giving it the back of their hand — even as our rates of suicide and mental health crisis soar during COVID-19.